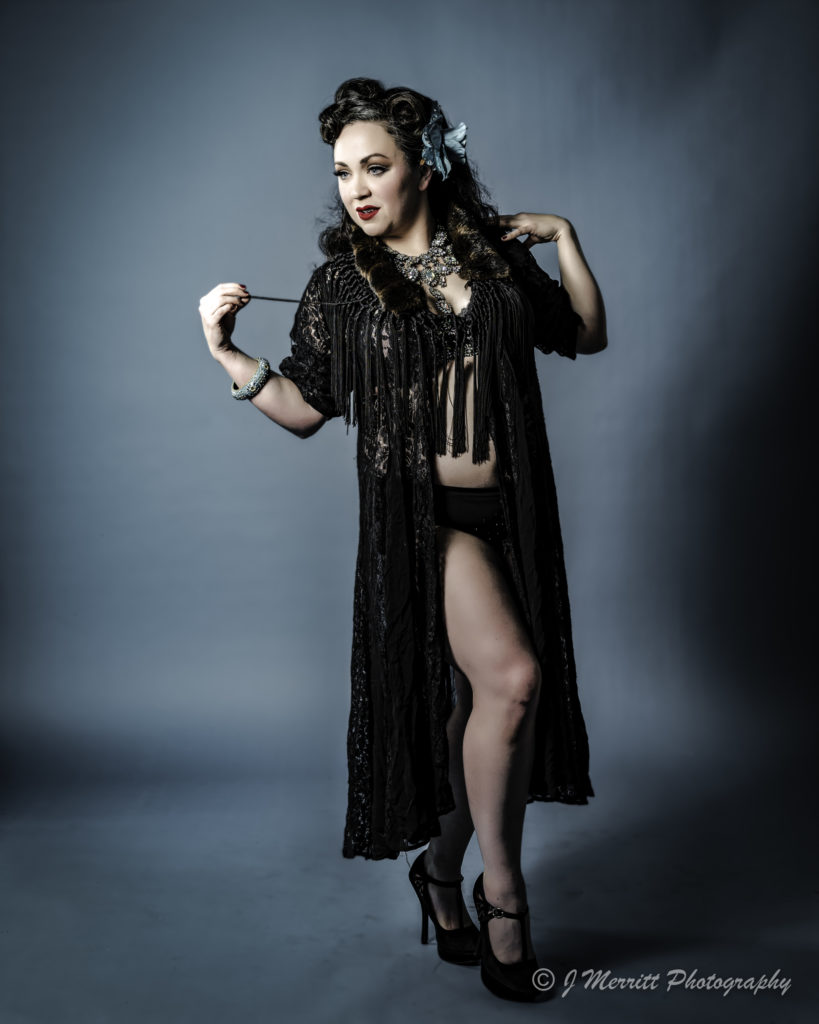 Talloolah Love is a burlesque performer and producer. She was the leader of the Atlanta
Burlesque Society for over a decade, she is part owner and studio manager of the Atlanta
School of Burlesque in Metropolitan Studios in East Atlanta Village, and a part-owner and
performer with the CandyBox Revue. She has won multiple titles and was the producer of
Dragon Con Burlesque: A Glamour Geek Revue for ten years. She started the #IamBurlesque
body positivity online campaign in 2016, and in 2019, she was the recipient of the Phil Slomski
Artist of the Year Award. This year, she plans to launch a semi-monthly burlesque improv show
called "Whose Strip is it Anyway" to premier in June of 2022. Her style ranges from classic and
opulent to gritty and thought-provoking. She truly earns the title of the Queen of the Subtle-
Tease.