SIBF Headliner for 2022 Egypt Blaque Knyle
Announcing our 2022 Saskatoon International Burlesque Festival Headliner Egypt Blaque Knyle!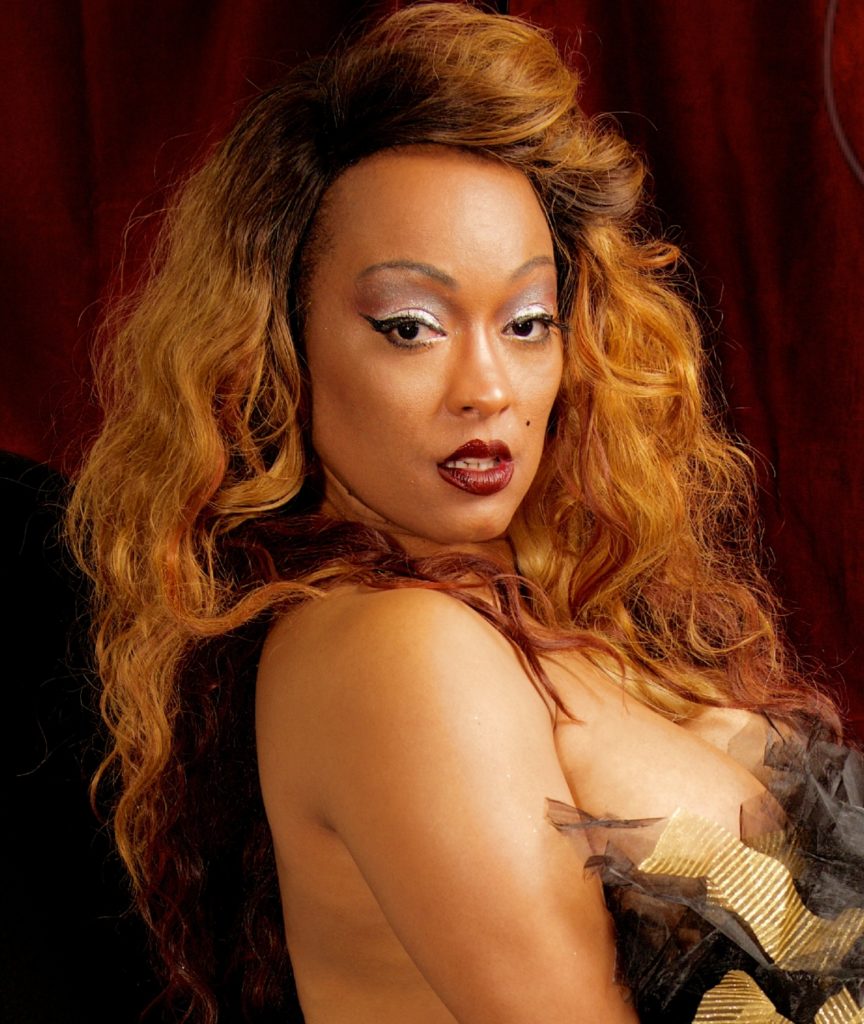 Egypt Blaque Knyle is an Award-Winning Professional Dancer, Model, Actress and Business Woman noted to have the most awards and titles in burlesque history and ranking #16 of 50 most influential burlesque performers in the world. She has travelled the world with many dance companies and celebrity artist. Egypt was employed by Disney for years performing in a host of shows such as The Lion King. She was the principal dancer in the "Chocolate Nutcracker", playing the Egyptian Queen and the Snake Queen also playing Nefertiti and Hepseptsut in a production called "Queens of the Nile Now" and she also had the pleasure of cheering for the Raiderettes.
Egypt Blaque Knyle has worked in the naughty entertainment field for many years exotic dancing worldwide as a Headliner. Egypt produces the only POC show in Los Angeles called The Bronze Beauties of Burlesque and the Naughty Exotic Show called F&%$ Me Burlesque. She is the Mother of the House of Knyle and the CEO of The House of Knyle Mentorship Program. She is also the creator of #teamfuckitup
In her muggle life, she's a Social Worker and Advocate for the awareness and prevention of HIV/AIDS in the skidrow downtown area assisting and housing the homeless and working in Mental Health.
In the beginning of her journey, Egypt debuted her first Neo-Burlesque routine "The Question of You" in the Monday Night Tease Exotic Titty Prince Review after graduating from the Lili's School for Wayward Girls in 2012.
Egypt Blaque Knyle was born and continued to dazzle with her acrobatic sexiness and sultry tantalizing dance movement. With a very intensive background in dance Egypt "Wows" her audience as the girl who put all the B's in Burlesque. She's Brainticious, Booblicious, Bodacious and Bootylicious.

Cherry Cheeks – B.C. Canada
Bringing her passion to the stage is the Tāłtān Temptation, Cherry Cheeks! This energetic eghadāni monelīn is hungry for the waves of change. Always on the go, Cherry is the producer of House of Cheek Productions, co-producer and Diversity Coordinator of the Isle of Tease Burlesque Festival, Youtube sensation at Cheeky Burlesque, and a frequent community builder. With a fire in her heart she brings passion, humour, and cheek to each of her performances. She is excited to bring her magic to the Saskatoon BurlesqueFestival with something extra special. Catch the Cheeks that'll make you weak at the Saskatoon Burlesque Festival 2022!
James and the Giant Pasty – Featured Boylesque Performer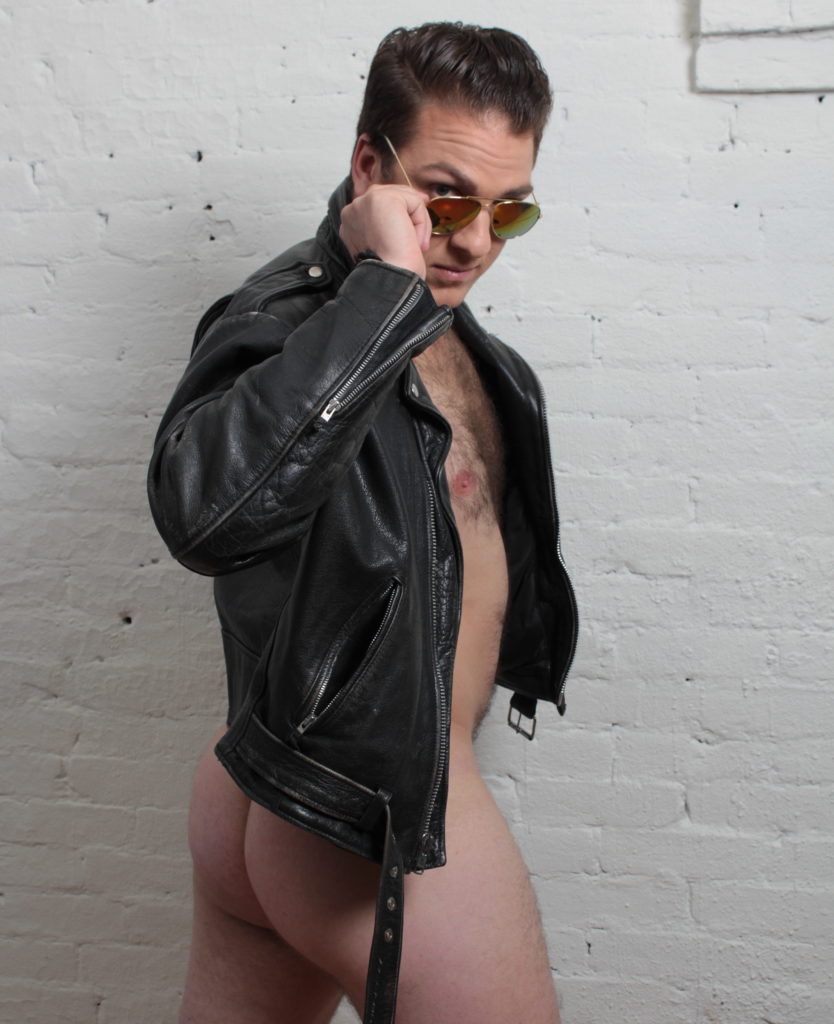 Announcing our 2022 Featured Boylesque Performer Jame and the Giant Pasty!
James & The Giant Pasty is an internationally acclaimed, multi-award-winning burlesque performer/producer/choreographer/teacher based in Toronto, Canada. He has forged a career as an innovative solo performer with smart, funny, and often heartfelt burlesque numbers. He likes to put his best face backwards.
He is the founder and artistic director of Canada's premiere boylesque troupe, BoylesqueTO, a core member of the international touring company Tainted Cabaret, and a professor at Chez BonBon (a school of burlesque).
At the impressionable age of fifteen in 1999, James witnessed his very first burlesque show when his uncle snuck him into a theatre in Coney Island. He instantly fell in love with the art form, which led to him to start his career as a burlesque performer in 2008. In the eleven years following, James has racked up a long list of accomplishments.
James has headlined multiple burlesque festivals, including the Edmonton Burlesque Festival, the Bagel Burlesque Expo, the Philadephia Burlesque Festival and Ohio Burlesque Festival. His involvement in various projects has led him to perform in prestigious cabarets in dozens of cites across North America. He has performed at the Burlesque Hall of Fame 4 times, including BoylesqueTO's 2018 award-winning "Most Comedic" number Beaver (which he choreographed). He has garnered many awards for his solo work as well. He was voted "Best Boylesque" by Imperial Burlesque Canada (2019), won the "Most Beautiful Award" at the Great Burlesque Exposition (2011), and the "Biggest Slapstick Award" at the Boylesque Festival Vienna (2015).
On top of his critically acclaimed performance career, he has produced dozens of burlesque shows (including BoylesqueTO's critically acclaimed runs of Oh Manada! ; Mo Manada! ; and A Briefs History of Time at the Orlando and Edmonton Fringe Festivals). He was featured in the television documentary I'm A Stripper: Boylesque (2014 – LOGO, OutTV) and scandalized the nation on Canada's Got Talent. James has been featured in numerous publications including the Toronto Star, the Edmonton Journal, Xtra, the Canadian Theatre Review, and more.
For the last 5 years, James has been teaching burlesque classes for beginners and existing performers. He is now one of the main professors at Chez BonBon, a preeminent school of burlesque in Toronto.

Constance Craving – MC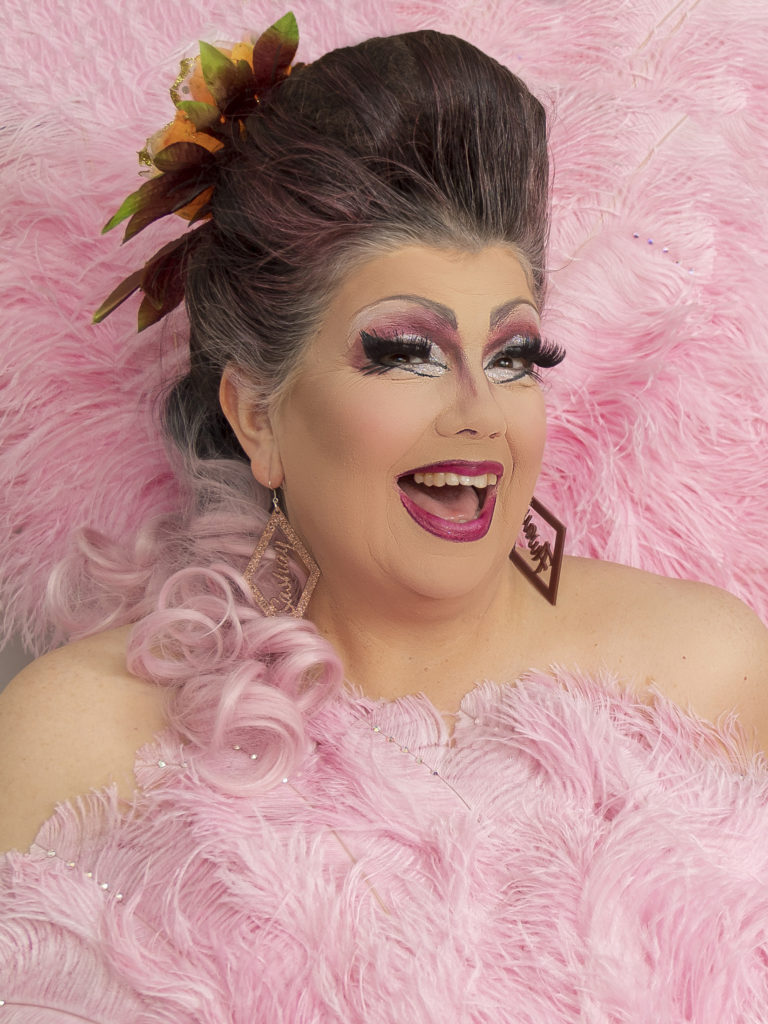 Constance Craving is a kiwi Emcee and cabaret singer in love with all things "Canadia," from Joni Mitchell to double denim. The moment she hears that distinctive accent her heart is aflutter. This led her to the 2019 SIBF where she fell in love with Saskatoon, so now she's heading back!
Constance has Emceed and performed in Arizona, Glasgow, London, Sydney, and Saskatoon. Home in Aotearoa New Zealand, she is regular Emcee for shows Caburlesque, Burlesque Baby, DIY Burleskiwi and Miss. Mr. Mx. Burlesque Aotearoa, and travels the country to Emcee, judge and perform.
She is also half of production team The Pinot Sisters with Debbie Eve, who produce "Step-Pose-Ium," NZ's annual burlesque and cabaret educational symposium. Her workshops on stage presence and MC skills are well regarded and draw on 45 years' performance experience as a singer, actor, public speaker, theatre critic and director.
Her plans to return to the friendliest International Burlesque Festival in the world may be scuppered by the plague and all its little Greek Alphabet children, but so far it's looking good. Fingers crossed!