Tristan Ginger! The Cult Leader of Burlesque – Montreal
Tristan Ginger has built up a wicked reputation for blending steamy erotica with artistic expression and is Montréal's Supreme of Queerlesque. A self-identified Gender-Maximalist bringing ALL the drama to feed your soul. You can catch them performing on stages around the world and on Season 3 of Drag Heals! From Berlin to New York! A little bit of ginger is good for your health!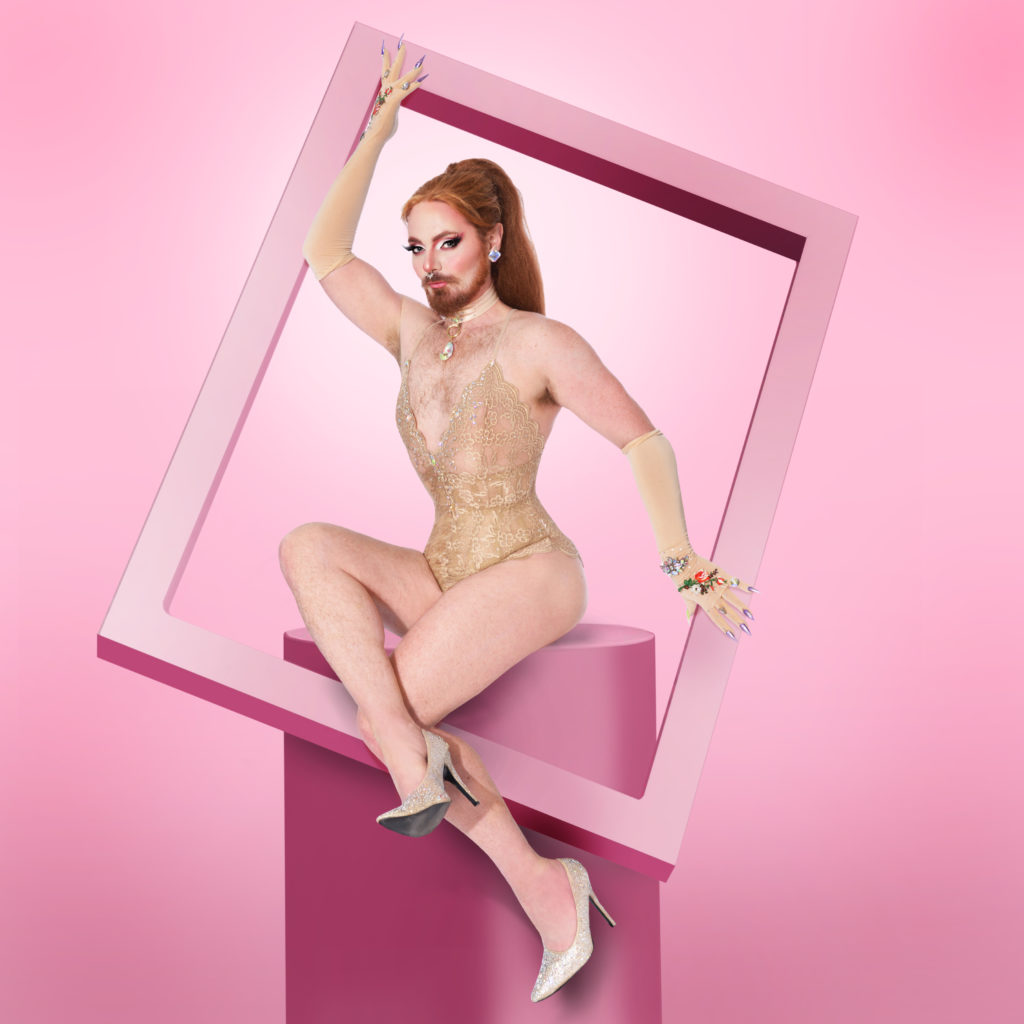 Instagram @tristanginger
Twitter @tristanginger
TikTok @tristangingerofficial
Facebook: facebook.com/TristanBoylesque
Ms. B LaRose – Chicago
INTERNATIONAL HEADLINER | PRODUCER | EMCEE | INSTRUCTOR | MOTIVATOR
"They say that those who leave a trail of glitter are never forgotten, and Ms. B LaRose is serving up a side of fireworks leaving audiences beyond mesmerized." Known as the Glittering Goddess with the Heart of Gold, Ms. B LaRose is an electric, fun-loving burlesque entertainer, producer, and motivator based in Chicago. This fiery Filipina-Latina brings a raw sultry, mischievous side smile that has been captivating audiences worldwide including stops in Germany, Netherlands, England, & Scotland, and was dubbed "The Biggest Tease" at the 2018 International Latin & Hispanic Burlesque Festival. A Chicago Powerhouse, Ms. B produced her first dance production with an ensemble of Chicago dancers during her undergraduate studies combining cultural, ethnic, and modern dances showcasing the poc talents, entitled Urban Expressions during her time at DePaul University where she graduated with a BS Marketing with a concentration on Sales working for top financial institutions around the US. After making her way back to Chicago in 2015,
Ms. B entered the burlesque scene first as an usher, then stage manager, now an international award-winning headliner & emcee, and after performing professionally for seven years is now building equity for our artists as Co-producer with LatinEsque, Owner of Honey Hive Productions LLC and Producer of the infamous STRIPPED bringing world-class entertainment highlighting diversity, inclusivity and love for the art of burlesque! "It is important we celebrate & highlight our artists of color. When people witness our work, it lets them know that they too can live their truths and walk through life confidently on their terms."
Ms. B LaRose encapsulates the love of modern striptease storytelling, unapologetic prowess, and dynamic musicality making her a most hypnotizing artist to watch! The Glittering Goddess brings the whole package of professionalism & personality to every project, leaving every partner with accomplishment and community. Raw, honest, and beautifully bare, Ms. B LaRose is looking to pollinate her love one stage at a time! Ms. B LaRose is a first-generation US-born Filipino, Mexican American artist, producer, emcee, instructor, and motivator based in Chicago, IL.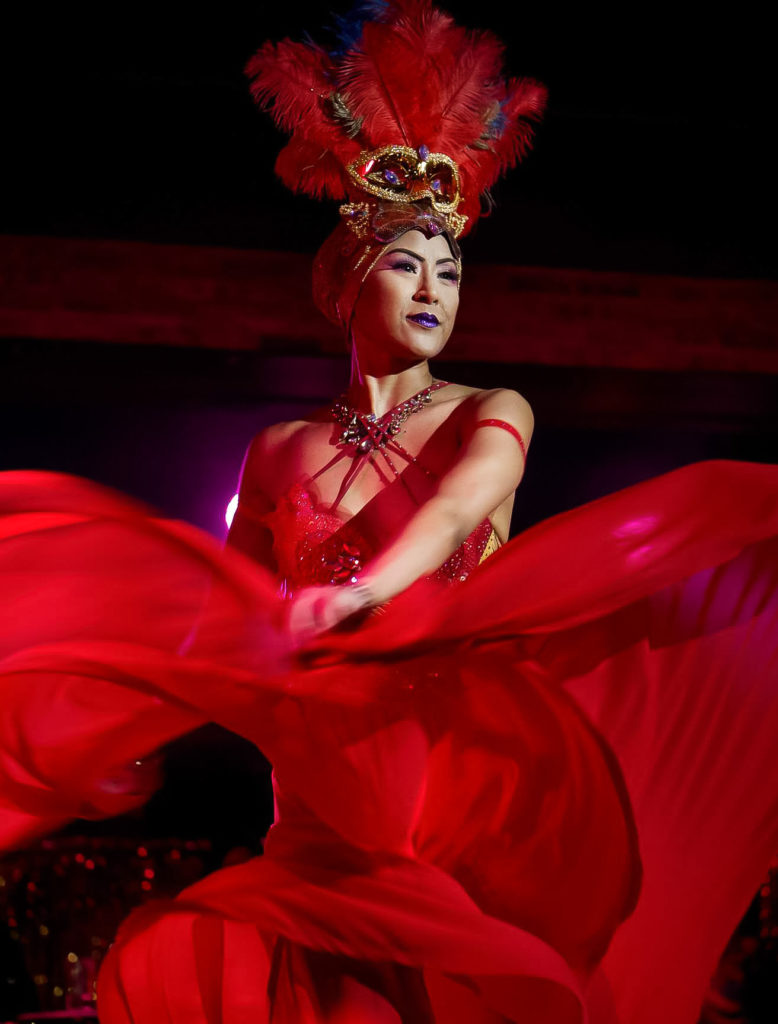 Website
IG @msblarose
https://instagram.com/msblarose
FB @msblarose
https://www.facebook.com/msblarose/
Rebecca Mm Davis – Seattle
Rebecca Mm Davis has been MC'ing and hosting events since her 8th grade talent show. Burlesque has taken her up and down the West Coast and to Canada, as well as to the Edinburgh Fringe Festival. Recent highlights include hosting  "Juneteenth JumpOff" with Bawdy Suit in Chicago, the Savannah Burlesque Festival, and the Pacific Northwest Burlesque Festival. In BC, she was fortunate to host twice for the Riot Grrrls in Victoria.  Along with Founder Mx Pucks A'Plenty, Rebecca annually co-produces What The Funk: An All BIPOC Burlesque Festival in Seattle, WA. With her own production company The Stay Up Late Show, Rebecca has produced and hosted nerdlesques, burlesques, and the talk show of the same name. Website:https://www.rebeccamdavis.com/