SIBF Headliner for 2022 Egypt Blaque Knyle
Announcing our 2022 Saskatoon International Burlesque Festival Headliner Egypt Blaque Knyle!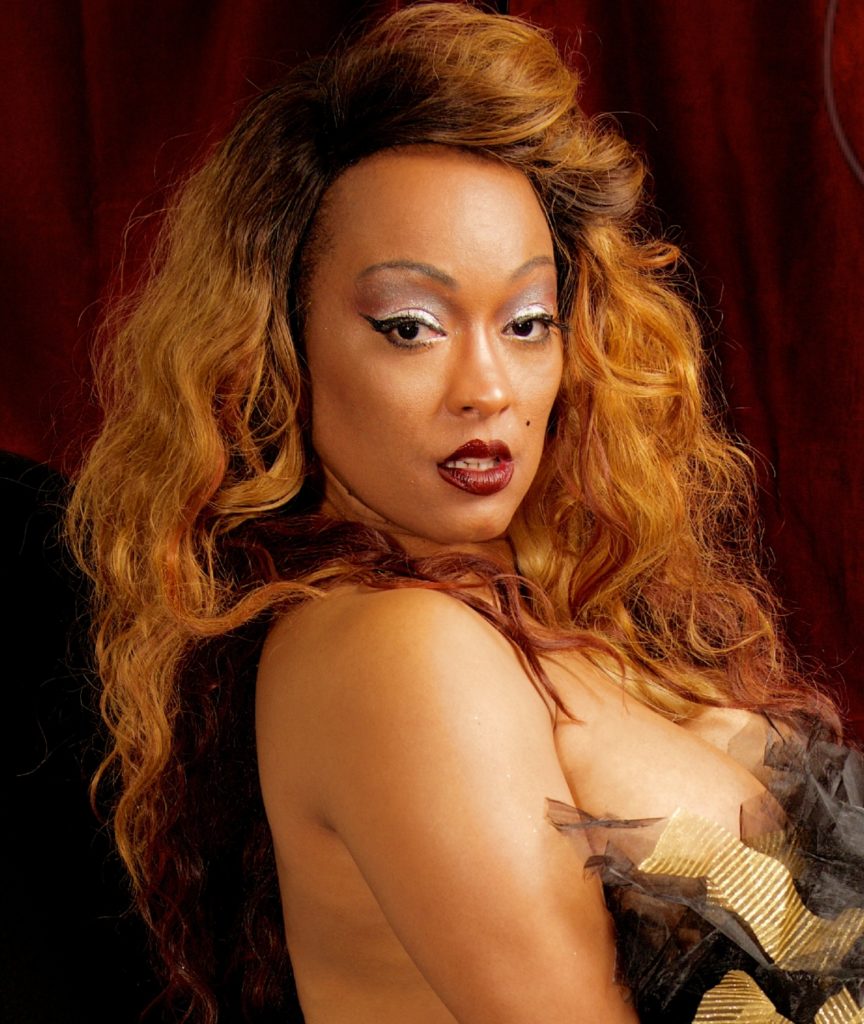 A queen so prolific that she has transcended into goddess hood, GOD-DESS Egypt Blaque Knyle, is The God-dess of Burlesque also known as "The Goddess of Body, Beauty and Sex". This jetsetting, internationally award winning performer holds the most burlesque titles in history with over 45 under her shimmy belt. This Golden State babe is based out of Los Angeles and took the world by storm after graduating from Lili VonSchtupp's School for Wayward Girls in 2012. Having appeared on 21st Century Burlesque's Top 50 list since 2014, Egypt continues to reign as one of the most influential stars of the neo-burlesque revival.
She has graced over a 50+ festival and show stages, including What The Funk, The Noire Pageant, Jeezy Juke Joint, Southern Fried Burlesque Festival, Oregon, Dallas, Houston, Austin, The Great Southern Exposure, Hollywood Burlesque Festival, Switzerland, Quebec,, Montreal, Ottawa, Vancouver, BHOF, Viva Las Vegas, and the list goes on and on.
Oozing sex appeal in spades, Egypt drinks Bourbon, sips Champagne, and marinates in Cabernet Sauvignon. The perfect blend of class, sass, and ass, she believes in two laws when on the stage: the Law of Attraction and the Law of Seduction. Her performances will leave you panting, searching for a cigarette, and ready for round two.
Her background in dance started early. As a child and young adult she trained at many dance studios such as Debbie Allen's Dance Academy and Lula Washington's. She also trained with Karen McDonald and Lady Walker. Egypt was employed by Disney for years performing in a host of shows such as The Lion King. As featured in the radical and intimate documentary "Shakedown" Egypt borrows from her own stripper roots and leaves us craving more of her special brand of Sexlesque!
Not only a performer, this business woman produces and teaches. With a background in Ballet, Jazz, Morden and more, some of her classes include: Stiletto Vixen, Shake Dat Azz, The Art of Fuckery, and more. Her workshops are not for the faint of heart, but for the naughty girl inside of you.
So prepare your offerings now because any stage this beauty graces is a collection plate. When you come to worship you will be left in a near orgasmic bliss as Egypt rides you hard and leaves you wet.
She's Dita Von Teese Favorite and Perle Noire First Gem! Egypt Blaque Knyle; why be the Queen of burlesque, when you are the Goddess? 
Cherry Cheeks – B.C. Canada
Bringing her passion to the stage is the Tāłtān Temptation, Cherry Cheeks! This energetic eghadāni monelīn is hungry for the waves of change. Always on the go, Cherry is the producer of House of Cheek Productions, co-producer and Diversity Coordinator of the Isle of Tease Burlesque Festival, Youtube sensation at Cheeky Burlesque, and a frequent community builder. With a fire in her heart she brings passion, humour, and cheek to each of her performances. She is excited to bring her magic to the Saskatoon BurlesqueFestival with something extra special. Catch the Cheeks that'll make you weak at the Saskatoon Burlesque Festival 2022!
James and the Giant Pasty – Featured Boylesque Performer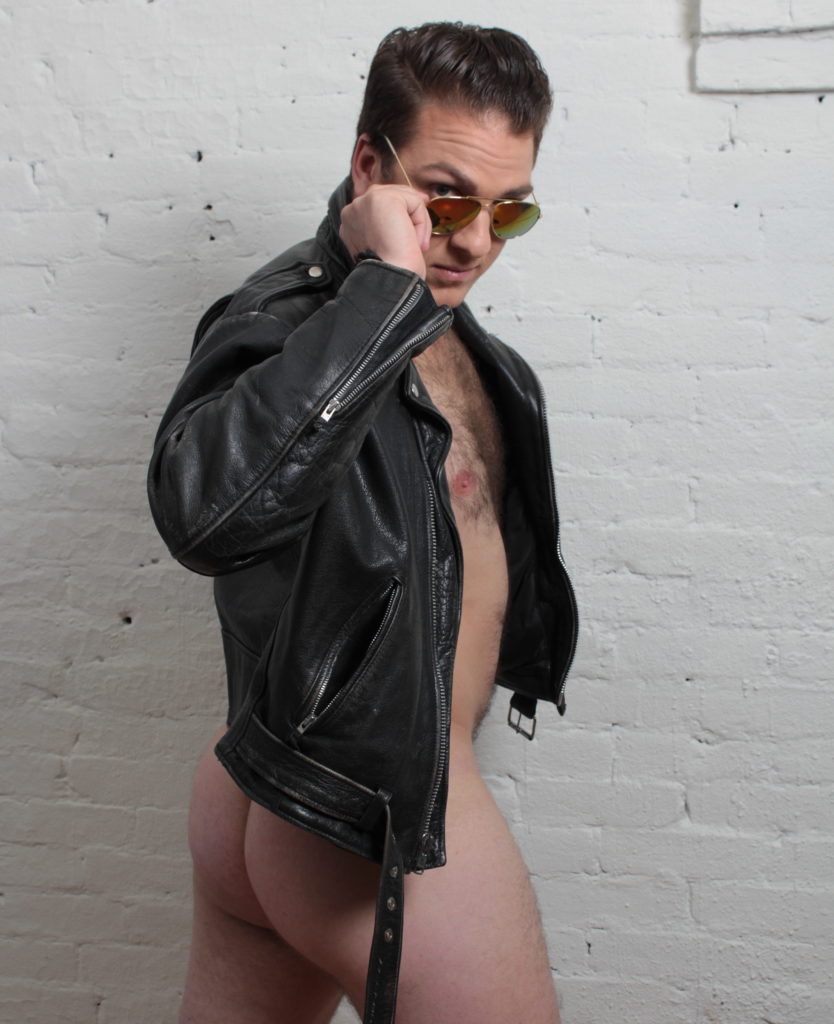 Announcing our 2022 Featured Boylesque Performer Jame and the Giant Pasty!
James & The Giant Pasty is an internationally acclaimed, multi-award-winning burlesque performer/producer/choreographer/teacher based in Toronto, Canada. He has forged a career as an innovative solo performer with smart, funny, and often heartfelt burlesque numbers. He likes to put his best face backwards.
He is the founder and artistic director of Canada's premiere boylesque troupe, BoylesqueTO, a core member of the international touring company Tainted Cabaret, and a professor at Chez BonBon (a school of burlesque).
At the impressionable age of fifteen in 1999, James witnessed his very first burlesque show when his uncle snuck him into a theatre in Coney Island. He instantly fell in love with the art form, which led to him to start his career as a burlesque performer in 2008. In the eleven years following, James has racked up a long list of accomplishments.
James has headlined multiple burlesque festivals, including the Edmonton Burlesque Festival, the Bagel Burlesque Expo, the Philadephia Burlesque Festival and Ohio Burlesque Festival. His involvement in various projects has led him to perform in prestigious cabarets in dozens of cites across North America. He has performed at the Burlesque Hall of Fame 4 times, including BoylesqueTO's 2018 award-winning "Most Comedic" number Beaver (which he choreographed). He has garnered many awards for his solo work as well. He was voted "Best Boylesque" by Imperial Burlesque Canada (2019), won the "Most Beautiful Award" at the Great Burlesque Exposition (2011), and the "Biggest Slapstick Award" at the Boylesque Festival Vienna (2015).
On top of his critically acclaimed performance career, he has produced dozens of burlesque shows (including BoylesqueTO's critically acclaimed runs of Oh Manada! ; Mo Manada! ; and A Briefs History of Time at the Orlando and Edmonton Fringe Festivals). He was featured in the television documentary I'm A Stripper: Boylesque (2014 – LOGO, OutTV) and scandalized the nation on Canada's Got Talent. James has been featured in numerous publications including the Toronto Star, the Edmonton Journal, Xtra, the Canadian Theatre Review, and more.
For the last 5 years, James has been teaching burlesque classes for beginners and existing performers. He is now one of the main professors at Chez BonBon, a preeminent school of burlesque in Toronto.
Constance Craving – MC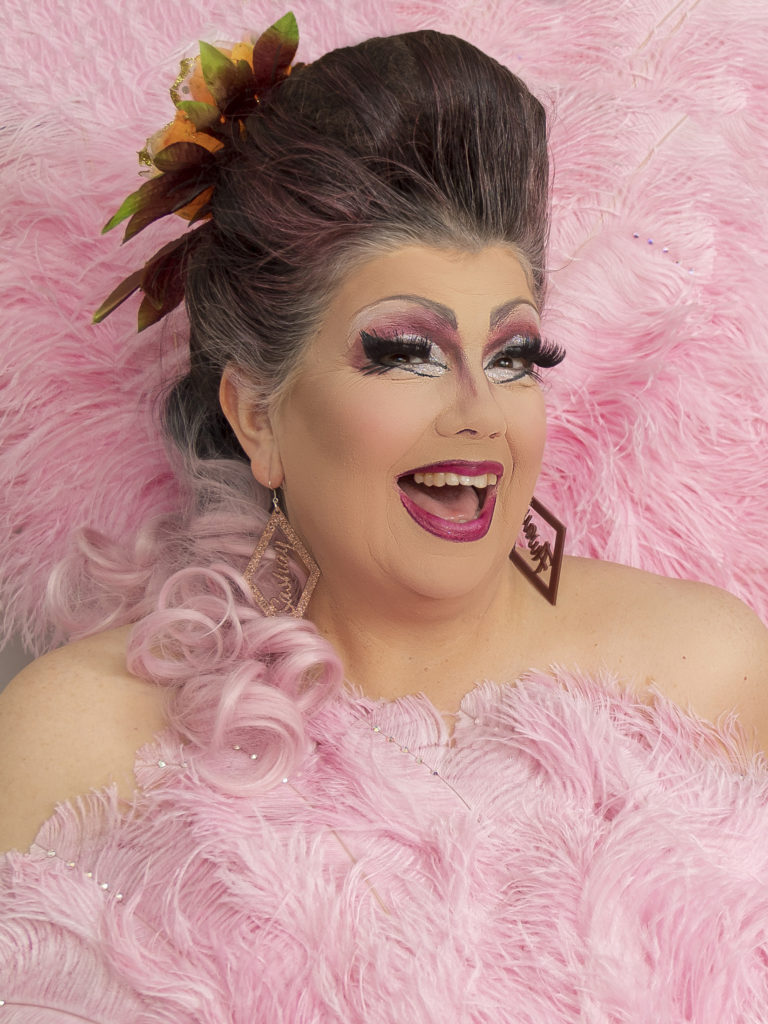 Constance Craving is a kiwi Emcee and cabaret singer in love with all things "Canadia," from Joni Mitchell to double denim. The moment she hears that distinctive accent her heart is aflutter. This led her to the 2019 SIBF where she fell in love with Saskatoon, so now she's heading back!
Constance has Emceed and performed in Arizona, Glasgow, London, Sydney, and Saskatoon. Home in Aotearoa New Zealand, she is regular Emcee for shows Caburlesque, Burlesque Baby, DIY Burleskiwi and Miss. Mr. Mx. Burlesque Aotearoa, and travels the country to Emcee, judge and perform.
She is also half of production team The Pinot Sisters with Debbie Eve, who produce "Step-Pose-Ium," NZ's annual burlesque and cabaret educational symposium. Her workshops on stage presence and MC skills are well regarded and draw on 45 years' performance experience as a singer, actor, public speaker, theatre critic and director.
Her plans to return to the friendliest International Burlesque Festival in the world may be scuppered by the plague and all its little Greek Alphabet children, but so far it's looking good. Fingers crossed!