About us
The Saskatoon International Burlesque Festival (SIBF) will celebrate its second year at the Broadway Theatre in Saskatoon this fall/winter. The SIBF aims to produce an annual, top quality, weekend long professional Burlesque Festival in Saskatchewan. This year, the festival will include 2 full scale performance showcases and a day of professional development workshops. We are pleased to co-produce the festival with The Broadway Theatre.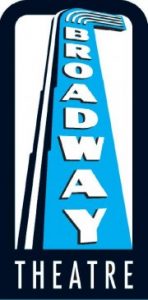 The SIBF's goal is to include a wide variety of talented performers including people of colour, first nation people, people of all genders and variations, performers of a variety of ages, sizes, backgrounds, beliefs and sexual orientations. We will provide a safe space for artistic expression, performance and training opportunities. If you would like to support the festival in any way please contact us for further information.
The SIBF is a proud partner of the Burlycon!