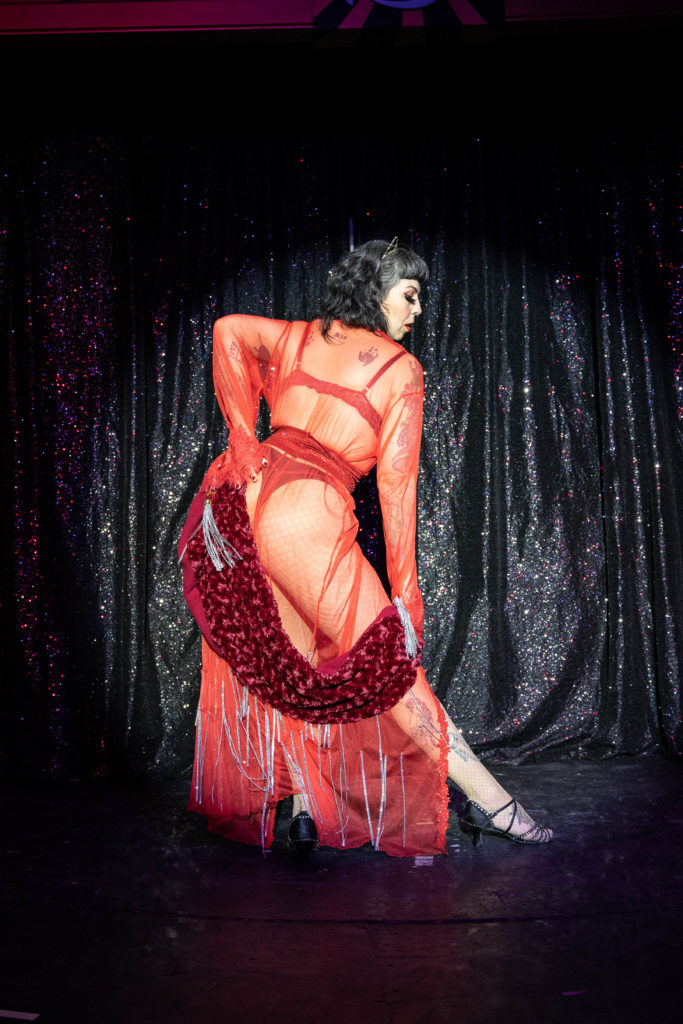 Like a rose, this seasoned performer is equal parts beautiful, delicate, tough, and
thorny. Sweet and spicy, this fiery Latina is a multi layered and adventurous performer
who delights in the art of tease and seduction. This chiquita has been spreading her
brand of spice throughout Western Canada since 2016 and doesn't plan on simmering
down anytime soon.
This performer is also a producer of small intimate Cabaret shows with A&R productions
(@AandRproductions) and is a member and regular performer with the Epic Burlesque
Troupe(@epicburlesquetroupe) in addition to being a regular performer at various
fabulous productions with Cabaret Calgary(@cabaretcalgary), Burlesque Burn
(@daisy_deville) and more, in her hometown of Calgary.