Join us Sept 24th at 8pm for Babes Boobs and Bands on the Zoom platform for a night of live bands and bodacious babes! Stay tuned for the zoom link which will be announced on Sept 23rd!
Introducing our GoGo dancers for Babes, Boobs and Bands! First up is the incredible Egypt Blaque Knyle! She is an Award-Winning Professional Dancer, Model, Actress and Business Woman noted to have the most awards and titles in burlesque history and ranking #18 as one the best burlesque performers in the world. She has traveled the world with many dance companies and celebrity artists. Not only will she be GoGo dancing for us, but she will also be headlining at the 2021 Saskatoon International Burlesque Festival!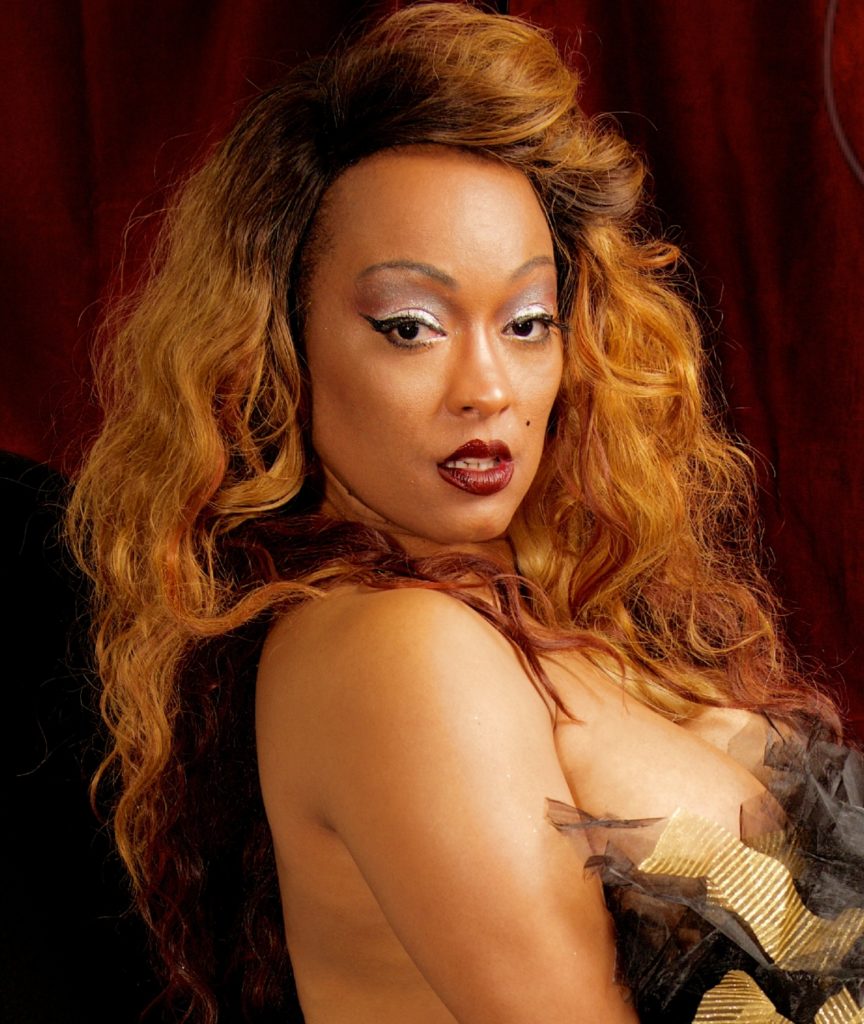 Dora Bones is an internationally published pinup and alternative model as well as a burlesque performer, currently based in Ottawa ON and Montreal QC. She has performed across eastern Canada and made her festival debut in the Ottawa International Burlesque festival last year. She is also a jazz singer, performing as "Dora's D'Light," (a PG13 side project that celebrates and emulates the jazz and blues singers of bygone eras) and so is even more excited to be a part of this amazing event that celebrates two of her loves – music and burlesque! Dora is also part of the production team for Burlesque 5a7, an online classic burlesque revue that brings glamorous classic burlesque to you in the comfort of your own home – with a new retro-themed show monthly. She is super excited to be shimmying and shaking for you all via the internet airwaves as a GoGo dancer for Babes, Boobs and Bands!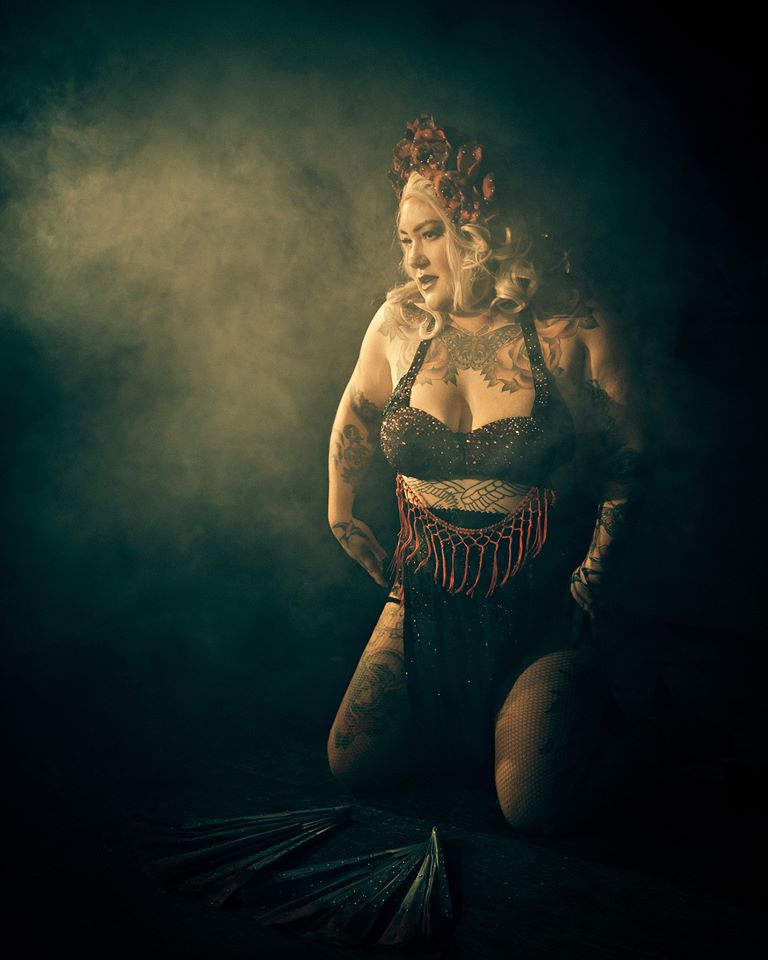 Ruby Purrl has spent close to two decades bringing charm and grace to the stage, tantalizing audiences as a belly dancer and burlesque performer. A precious jewel of Victoria, BC, Ruby is vibrant, sparkling, and radiant. Multifaceted and shimmering, she'll dazzle you with her hypnotic moves and rock your knickers off with her cheeky side! Ruby shimmies her stuff with Sacred Centre Dance in their series of contemporary belly dance shows showcasing the elements and has been seen at Wet Coast Burlesque, the Bump n' Grind House, Erotica Electronica, and Sweet Tooth Burlesque Revue. When Ruby's not on stage, she's keen to lend a helping hand, and is part of the Isle of Tease Burlesque Festival Leadership Team. She's been seen behind the scenes at the Edmonton Burlesque Festival and revues like the Bump n' Grind House and Wet Coast Burlesque.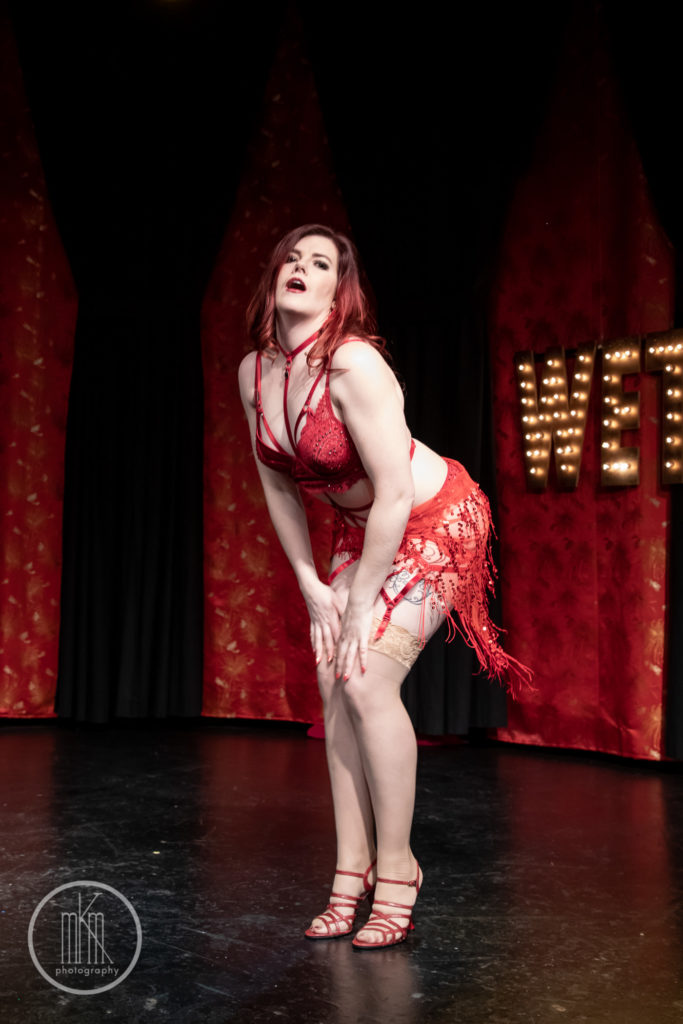 The Wibbly Wobbly Boobie Woobie Time Lady of Burlesque has been making audiences stop blinking and start saying "Oh, yes!" as a Sugar Shaker with the Green Mountain Cabaret since 2012. Trained in mask work and physicality, she acted and worked behind the scenes for several years in stage based theatrical productions, Commedia dell'Arte, and Interactive Theatre prior to starting her Burlesque career. A Performing Artist for the Flynn Center for the Performing arts, Doctor Vu shares her love of Burlesque with students. Doctor Vu's performed as a soloist at the NOLA Nerdlesque Festival, Vermont Burlesque Festival, and on stages throughout New England. While geek may be chic, classic and sultry are part of her charm. Using her salacious curves to entice emotion whether she's being comical or serious, this hoper of far-flung hopes and dreamer of improbable dreams wants to leave you feeling Fantastic! You won't want to go as she'll leave you proclaiming "Doctor Vu"!"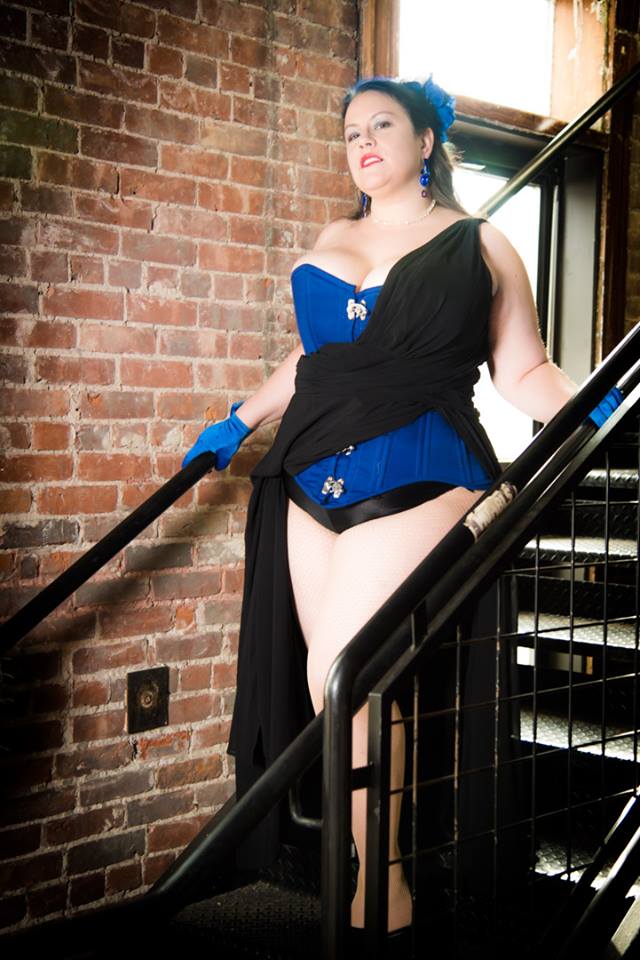 Lucy Dickhardo is charmingly sexy, with a twist of cheekiness, and topped with flamboyant facial expressions. She considers herself a protégé of Lucille Ball. Lucy likes to use humor and props to flirt with the audience. Perhaps a little lewd, maybe even a little crude – Lucy enjoys a good stiff drink and isn't shy about sharing her signature 'squat' when she takes a swig from a bottle. She is sure to please, tease and entertain. Lucy has been having fun with burlesque since 2015 when she attended her first class with the Rosebud Burlesque Academy with Head Mistress Cheri Poppurr. She has also taken a number of other classes including Level 2/Continued Studies, Improv/character development, Debutant Prep Class, and Group Routines. Since 2018, she has performed at the following shows/events: Rosebud Debutant Ball; Rosebud Variety Show Back-To-School Edition, Somewhat Clean Bingo Fundraiser for Free Flow Dane Centre; Miss Education Burlesque Training Weekend; Rosebud's "Peek-A-Boo" Halloween Show; Rosebud Spring Show, Rosebud XXXmas Spectacular. Lucy was a maid/kitten at the Saskatoon International Burlesque Festival (Frisky Friday) in October 2019 and she is excited to be performing at the SIBF in 2021! Come get a little taste of Lucy dancing at the upcoming Babes, Boobs and Bands fundraiser on Sept 24th!